Mineral Mining provides for the safe and environmentally sound production of Virginia's non-fuel minerals. We administer both health and safety and surface mining reclamation regulatory programs for all non-coal mineral mining operations. Learn more about us »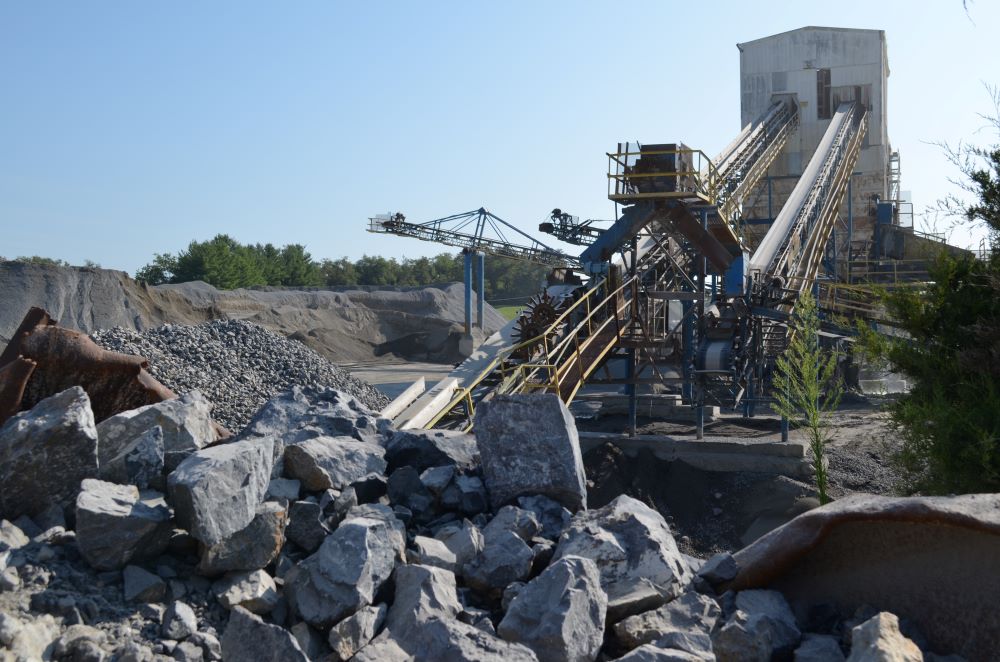 Limestone Quarry, Washington County
Permitting and Licensing
Mineral Mining issues mining permits and licenses for all commercial mineral mining operations in the Commonwealth. The permit application includes suitable operating plans to ensure that mining is conducted in an environmentally sound manner. Learn more about how to apply for a permit »
Before a permit can be issued, applicants must provide suitable operations, drainage, and reclamation plans. A reclamation performance bond must be provided by the permittee to insure that funds are available to contract final reclamation of the mine in the event that the permittee is unable to complete the reclamation. Through permitting and bonding of mineral mines, reclamation is essentially guaranteed.
Mining Data
Annual Tonnage reports are collected pursuant to the Mineral Mine Safety Laws of Virginia. Information contained in such reports is intended to meet compliance of the requirements therein. Click on the link below to obtain more information.
Certification
Mineral Mining administers the Certification Program for persons working in mineral mines whose duties require competency, skill and knowledge to perform consistently and safely. The following certifications are offered:
Surface Foreman (responsible for areas where blasting may occur)
Surface Foreman Open Pit
Underground Foreman
Surface Blaster
Electrical Repairman
Underground Blaster
General Mineral Miner
Mine Inspector
Education and Training
We offer a variety of services in addition to formal classroom training, including annual refresher training presentations you may conduct yourself, safety and accident alerts, study guides, video library services, as well as virtual (on-line) training . If you have specific training needs, please contact your inspector for assistance and to discuss potential options.
Award Programs
Mineral Mining and the Virginia Transportation Construction Alliance (VTCA) sponsor the annual Virginia Mineral Mine Safety Awards. Since its inception in 2007 the program has recognized 96 companies and 397 mineral miners for outstanding safety achievements in Virginia's mineral mining industry.
Mineral Mining and the VTCA also jointly sponsor an annual mined land reclamation awards program. Mine operations that have performed exemplary, or innovative reclamation of lands previously disturbed for mining are nominated by their respective mine inspectors for awards in quarry and non-quarry categories. Operations that win the overall state award go on to compete with mining operations from other states for national awards. Virginia mining operations have been awarded numerous national reclamation awards. Our operations are considered to be leaders in returning mined land to productive uses.
Abandoned Mineral Mine Lands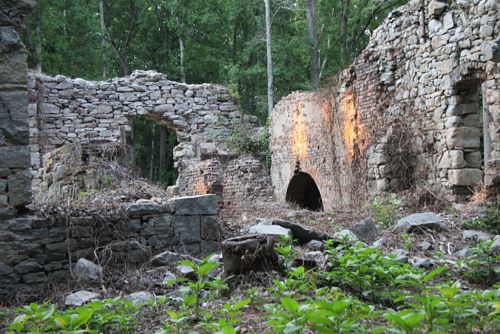 Abandoned mineral mined lands are those areas disturbed by the mining of all minerals, except coal, which were not required by law to be reclaimed or have not been reclaimed. Learn more about historic mining in Virginia here »

Virginia's General Assembly enacted reclamation laws in 1968 to minimize the adverse effects of mining on the environment, recognizing that past mining practices had left many orphaned or unreclaimed mine sites, a proposal was made to study the extent of orphaned mines in Virginia. Mineral Mining administers the "Orphaned Land Program" in Virginia. Learn more about what we do for Abandoned Mineral Mine Lands in Virginia »