Mineral Mining and the VTCA jointly sponsor an annual mined land reclamation awards program. Mine operations that have performed exemplary, or innovative reclamation of lands previously disturbed for mining are nominated by their respective mine inspectors for awards in quarry and non-quarry categories. Operations that win the overall state award go on to compete with mining operations from other states for national awards. Virginia mining operations have been awarded numerous national reclamation awards. Our operations are considered to be leaders in returning mined land to productive uses.
Our 2022 Reclamation Award Winners:
Please join us in congratulating these award winners for their hard work and for their contributions to keeping our environment healthy and beautiful in the Commonwealth!
Overall Winner and Best Quarry:
Kyanite Mining Corporation- Willis Mountain Mining- Buckingham County
2022 Reclamation Overall Winner and best Quarry Award Winner: Kyanite Mining Corp

Best Non-Quarry:
Glover Materials Inc. - Rogers Quarter Pit- Greensville County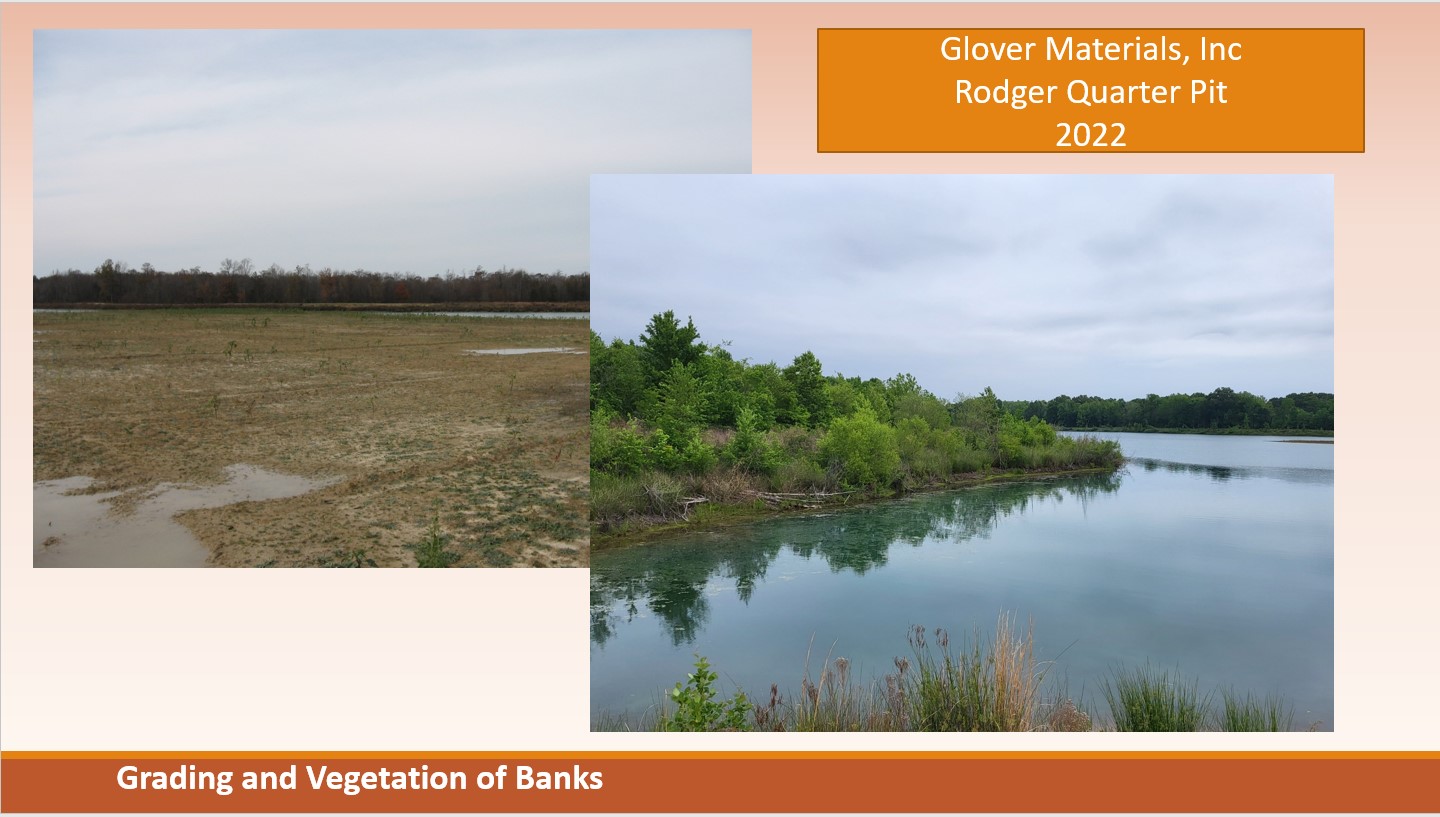 2022 Best Non-Quarry Award Winner: Glover Materials Inc


Honorable Mentions- Quarry:
Boxley Materials Company – Bedford/Botetourt County
Luck Stone Corporation – Greene Plant – Greene County

Honorable Mentions- Non-Quarry:
Bardon, Inc. – Fulks Pit - Spotsylvania County
Virginia Sand and Stone, LLC. – Trice Plant – King and Queen County
Glade Mountain - Killinger/Cripple Creek Mine – Smyth County