Virginia Energy's Energy Efficiency Team works to increase energy savings for the Commonwealth through several programs and policies. The team is on the forefront of expanding the Commonwealth's clean energy inventory and providing access to clean energy programs to all Virginians.
Energy Efficiency
Energy Savings Performance Contracting
Since 2001, Virginia Energy's Energy Savings Performance Contracting (ESPC) program has worked with state agencies and other public bodies to enter into a contract with energy service companies to significantly reduce energy costs. The end result is for the improvements to pay for themselves in offset energy costs. In June 2021, the program celebrated over $1 billion in energy savings across the Commonwealth. Learn more about our Performance Contracting here »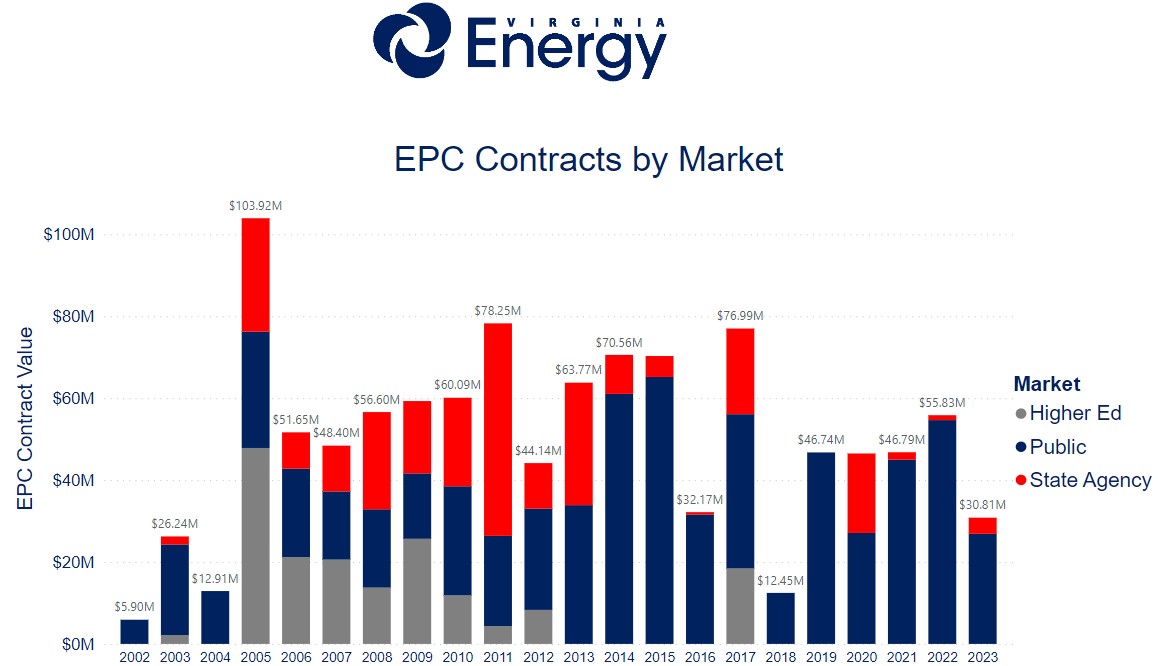 Demand Response
Demand Response programs pay facilities to reduce energy load during times of grid stress or high energy prices. Sometimes, the demand for energy outpaces the grid's ability to supply it, causing brownouts or blackouts. Instead of producing more energy at great expense to consumers and the environment, the grid operator can offset the imbalance by reducing the amount of electricity being consumed when demand exceeds supply. That's Demand Response, and it can be very financially rewarding for organizations like yours! Learn more about our Demand Response here »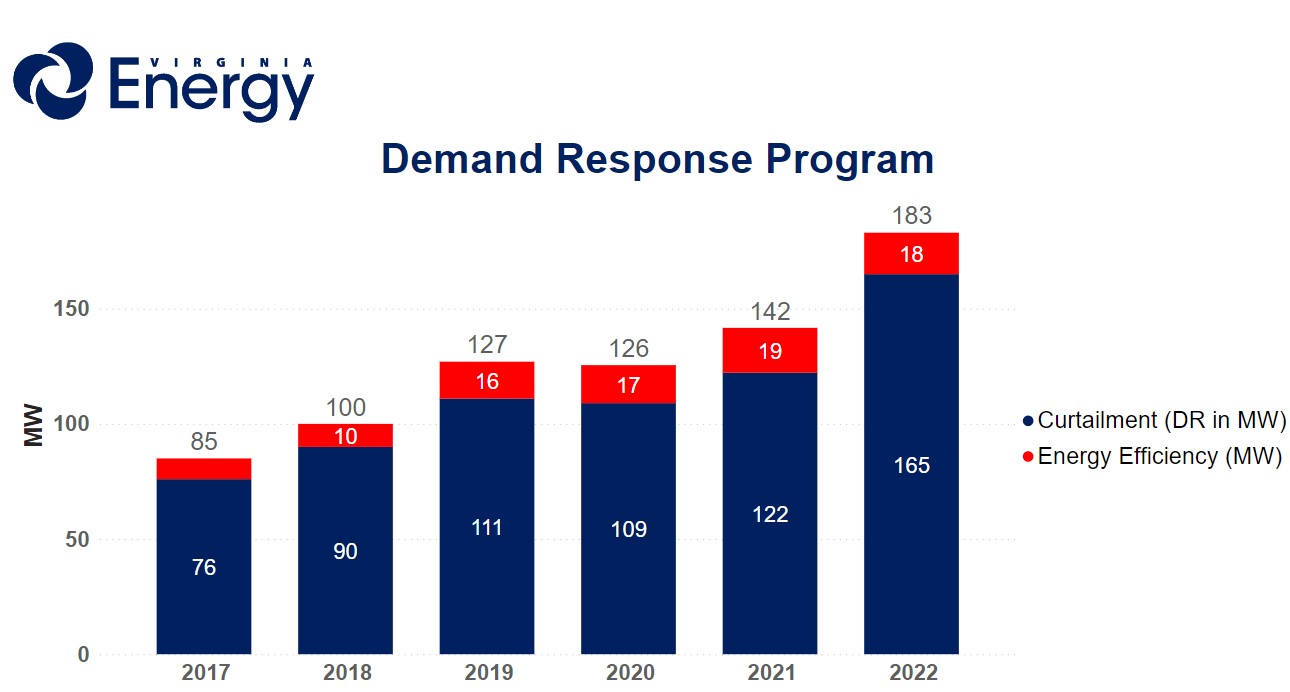 Energy Data Warehouse
The Energy Data Warehouse captures the most up-to-date data on state agencies' energy use. Not only does it highlight champions of energy conservation, it provides examples of best practices for those needing support to increase energy efficiency. These measures offer support implementing innovative technologies all with the end goal of meeting the Commonwealth's energy efficiency goals. Learn more about our Energy Data Warehouse here »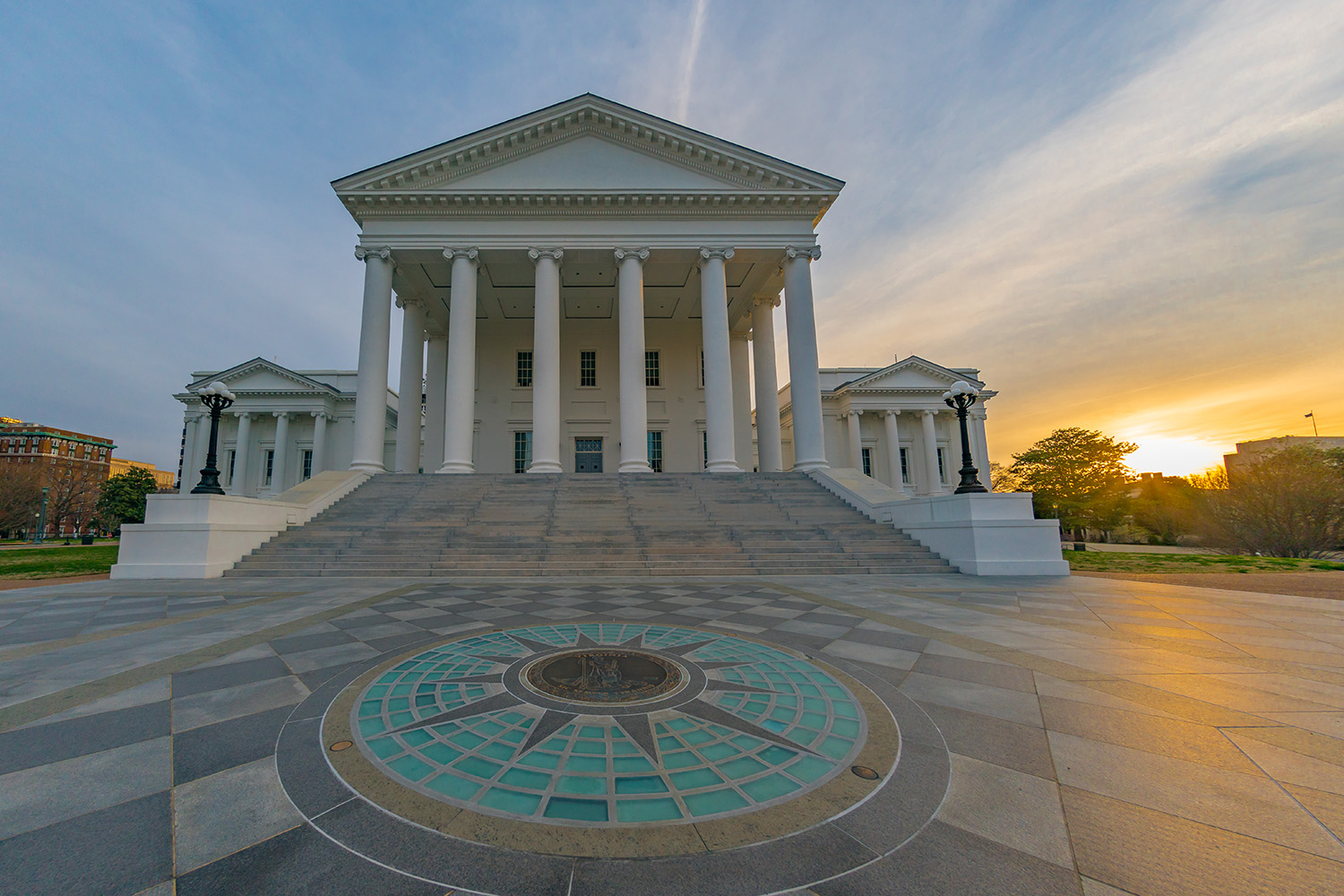 Virginia State Capitol
Energy Financing
Green Bank
Passage of HB 1919 authorized Virginia localities to establish local green banks. Virginia Energy is available to assist any locality considering establishing such an entity. Additionally, Virginia Energy conducted a preliminary market assessment around the potential role of a statewide green bank, termed the Commonwealth Clean Energy Financing Authority, to complement the efforts of locally established entities. The preliminary market assessment report can be found here.
Property Assessed Clean Energy (PACE)
Property Assessed Clean Energy (PACE) is a means of financing energy efficiency upgrades, disaster resiliency improvements, water conservation measures and renewable energy installations at a property with no up-front cost to property owners. PACE financing can cover 100% of project costs. Repayments are made on the property tax bill over a period of up to 30 years, enabling projects that provide cost savings from day one. Learn more about Property Assessed Clean Energy here »
Energy Access
Energy Access is the distribution of costs and benefits of an energy system and the accessibility to affordable energy across customers in a region or utility service territory. Learn more about Energy Access here »