Mineral Mining offers training classes necessary for our Certification program, in addition to providing informal training presentations, including downloadable training materials, safety alerts and accident abstracts and our free video lending library.
Mineral Mining administers the Certification program for persons working in mineral mines whose duties require competency, skill and knowledge to perform consistently and safely. The following certifications are offered:
Surface Foreman (responsible for areas where blasting may occur)
Surface Foreman Open Pit
Underground Foreman
Surface Blaster
Electrical Repairman
Underground Blaster
General Mineral Miner
Mine Inspector
What do I need to apply for certification?
Apply for training classes on-line using the link below.
The candidate's full name, address and date of birth.
For each certification you wish to obtain, you will be prompted to select from an available class or to sit for an examination.
Most certifications require specific minimum requirements, including years of acceptable experience and additional occupational training such as First Aid or Journeyman certification. See work experience requirements »
Appropriate requirements such as Driver's License, Work Experience Form, First Aid card, Journeymen's License, etc. to upload in PDF format.
Payment can be made electronically using a e-check or credit card. All certifications require a $10 fee.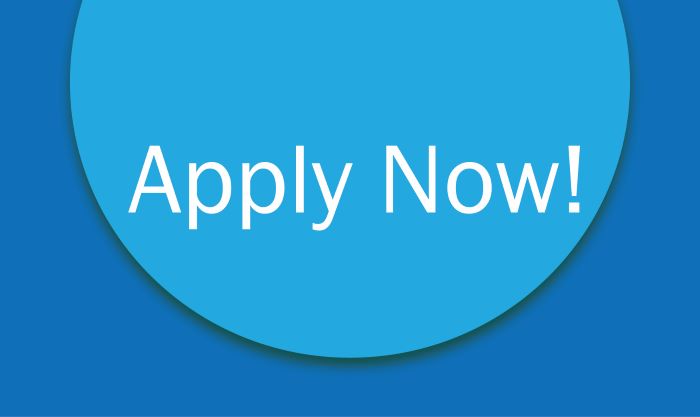 How do I renew my certification?
Certifications, other than the General Mineral Miner, require renewal every 5 years, which is completed by either completing an online renewal course or taking an examination.
When are training classes offered?
Initial Certification Training Schedule
Renewal Certification Training Schedule
Where are training classes offered?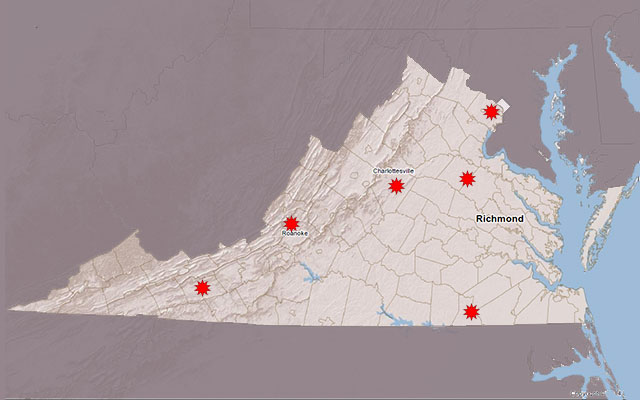 Training Locations in Virginia
What are the work experience requirements for certification?
The following are examples of mining related duties that may be used to describe work which is applicable to the certification requested (required in Part 5, Verification of Work Experience Form).
FOREMAN
INITIAL

RENEWAL

operate/Maintain mobile equipment (dozers, loaders, trucks, pans, drills, etc.)

operate/Maintain stationary equipment (crushers, conveyors, screens, etc.)

any practical, hands-on, mining related labor (shoveling, loading explosives, etc.)

mine planning/project supervision directly involved in the production or extraction of minerals

construction/Excavation experience (describe work in detail)


perform pre-shift inspections and/or maintain records

supervises mining personnel or production process, including the recognition and correction of safety hazards

responsible for compliance with laws and regulations

responsible for conducting post blast ground control inspections

conduct formal and informal safety training
BLASTER
INITIAL

RENEWAL

Surface blaster must have a minimum of 1 year blasting duties under the supervision of a certified blaster.

Underground blaster must have a minimum of 2 years underground employment with 1 year of blasting duties.

loading and detonation of explosives

using and detonation of secondary explosives (boulders, toes, ditch lines, etc.)

inventorying explosives magazines and upkeep of areas inside and areas around magazines

placing placards on explosive carrying vehicle

verifying that blasting reports are correct

designing and laying out shots based on bench heights, quarry location, geology, quality of material, and distances to nearest dwellings not owned or leased by company

calculating amounts of explosives to be used so as to not exceed maximum allowable limits

handling, using, storing, and transporting explosives safely


supervises loading and detonation of blasts

design and layout of shots

recognize and correct hazards at the blast site

completes and/or maintains blasting records
MINERAL MINE ELECTRICIAN (after July 1, 1998)
INITIAL

RENEWAL

In order to qualify for certification:

Applicants shall submit documentation of training as required by 30CFR Part 48 or provide evidence of their knowledge of safe working practices on the mine site.

Applicants shall hold a VALID journeyman or master electrician certification issued by the Department of Professional and Occupational Regulation (Tradesman Certification Section) OR

Furnish evidence that one of the following experience and education standards has been attained (and then successfully pass the journeyman electrician's exam administered by the National Assessment Institute.

Four years of practical experience in the trade, and 240 hours of formal vocational training in the trade; however, experience in excess of four years may be substituted for formal vocational training at a ratio of one year of experience for 80 hours of formal training, but not to exceed 200 hours; or

An Associate Degree or a Certificate of Completion from at least a two year program in a tradesman related field from an accredited Community College or technical school and two years of practical experience in the trade for which licensure is desired; or

A Bachelor's Degree received from an accredited college or university in an engineering curriculum related to the trade and one year of practical experience in the trade for which licensure is desired; or

An applicant with ten years of practical experience at mineral mines as verified by a Company official knowledgeable of such experience and/or other practical experience in the trade as verified by reference letters of experience from any of the following: building officials, building inspectors, current or former employers, contractors, engineers, architects or current or past clients attesting to the applicant's work in the trade, may be granted permission to sit for the journeyman's level examination without having to meet the education requirements.

troubleshooting electrical systems, repairing and replacing electrical equipment (motors, controls, wiring, etc.)

installed motors/electrical apparatus

calibrated, tested or monitored electrical systems