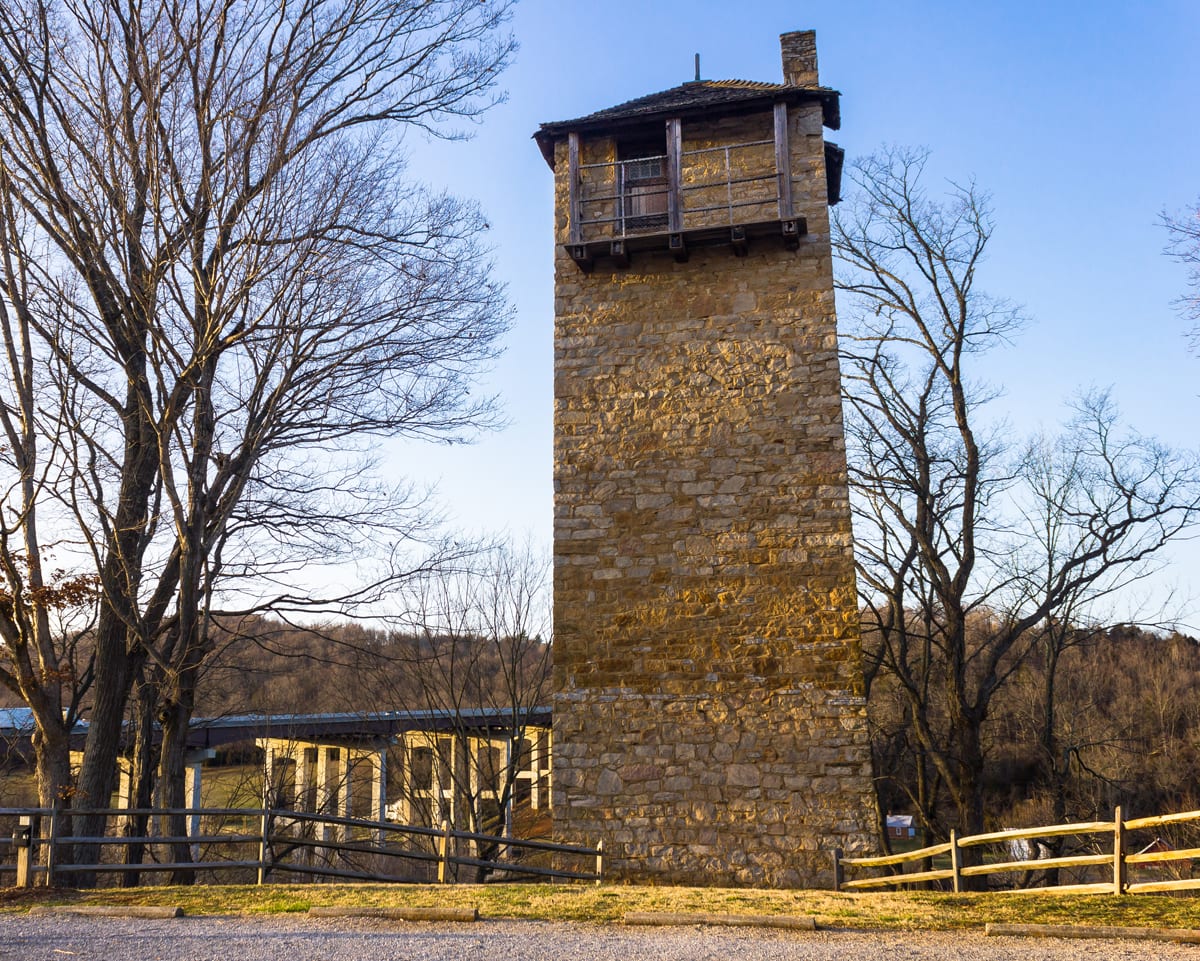 Shot Tower, Austinville, Va
Mining in Virginia has taken place in one form or another since man's initial habitation of the land. Over 50 minerals have been mined in Virginia, contributing greatly to the state's economy but also sometimes causing adverse impacts on the public's health and safety, and the environment.
Early mining in Virginia began with the retrieval of flint and stone by American Indians for use as tools, and with the mining of bog iron ore near Jamestown in 1619. The Austinville Lead and Zinc Mine in Wythe County, Virginia operated in the 18th century and was important in the Revolutionary War in the production of bullets.
Learn more HERE about the historic New Jersey Zinc Company mine in Wythe County, the longest continously mined site in the United States.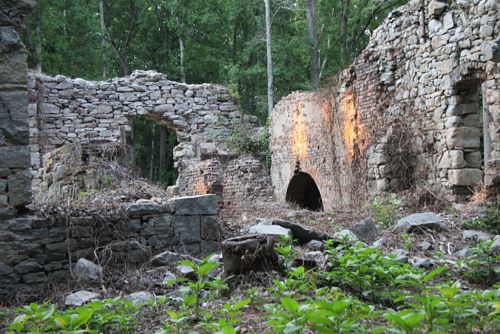 Mid-Lothian Mine Park, Chesterfield, VA
The first commercial production of coal in the United States was in 1758 from the Richmond coalfield located in the Richmond Triassic basin of Virginia. Salt from the mines located in the town of Saltville was utilized for preservation purposes during the Civil War. In the 19th century numerous gold mines existed in Virginia.
Learn more HERE about the birthplace of Virginia's coal mining history at the Mid-Lothian Mine Park in Chesterfield County..
Other metal mines in Virginia remained viable during this period; the Crimora Mine, the largest producer of manganese in the United States, operated until 1958. Barite production began in Fauquier County in 1845 and continued until the mid-1950s. Titanium mining and processing continued from the 1940s to the early 1970s. The mining of construction materials, which was first documented in the late 19th century, continues today and includes sand and gravel, granite, limestone, gneiss, and sandstone used for crushed stone and dimension stone and gypsum, clay, and others.
Who takes care of the Abandoned Mineral Mined Lands?
Orphaned Mine shaft

Mineral Mining administers the Orphan Land Program (OLP) established in 1978, to reclaim orphaned mineral mined lands defined as those areas disturbed by the mining of all minerals, except coal, which were not required by law to be reclaimed or have not been reclaimed. Learn more about this program here »