The U.S. Department of Energy defines a community solar project as one that has multiple subscribers who receive benefits on utility bills that are directly attributable to the project.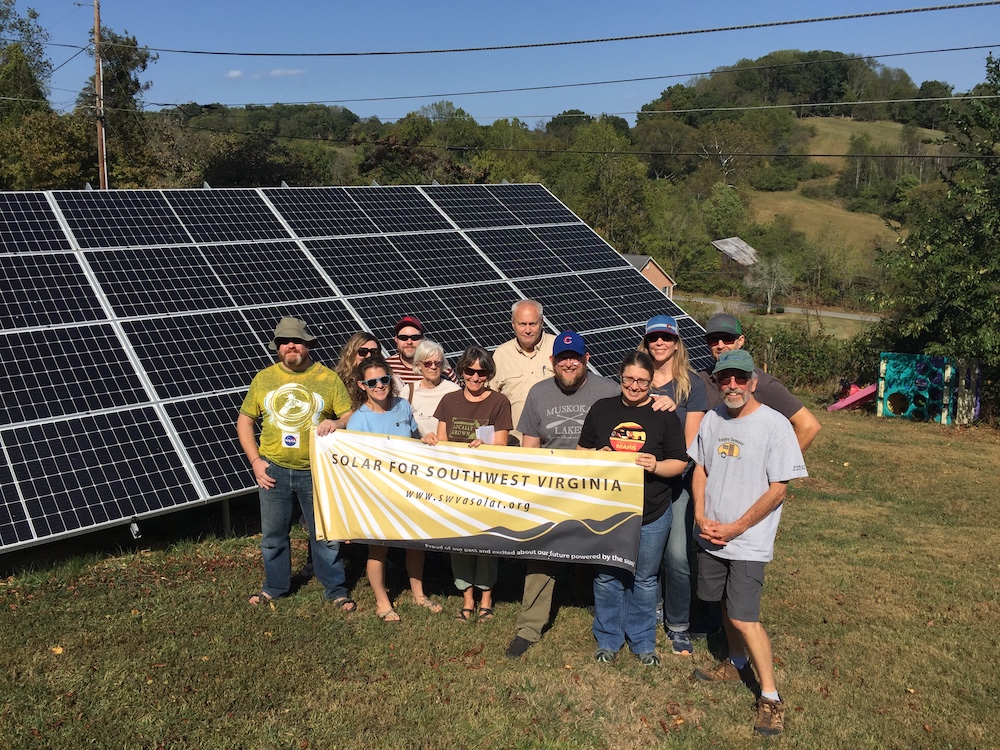 Solar Workgroup of Southwest Virginia
Credit: SUN and ASES
According to analysis by the DOE National Renewable Energy Laboratory (NREL ), nearly 50% of households and businesses are unable to host rooftop solar systems.
Expanding access to community solar options helps connect more Americans with clean energy options for the first time. Community solar allows renters, condo owners, and homeowners alike to access solar energy regardless of where they live or the suitability of their rooftop. This allows more people to offset their monthly energy bills with clean energy while increasing their community's resiliency, enhancing workforce opportunities and spurring economic development.
In 2020, Virginia passed laws to create new "shared solar" programs, established new sections in the Virginia Code under § 56-594.3 and § 56-585.1:12. The Shared Solar Program will provides customers of Dominion Energy Virginia the opportunity to participate in offsite, or front-of-meter (virtual) shared solar projects, while the Multi-Family Shared Solar Program provides eligible multi-family customers of Dominion Energy and Kentucky Utilities (Old Dominion Power) the opportunity to participate in onsite, or behind-the-meter solar projects.
Virginia Shared Solar Program
Virginia utility customers can now participate in the Shared Solar Program. Enabled by the Code of Virginia (§ 56-594.3.), the Shared Solar Program allows customers to purchase subscriptions for electricity directly from a shared solar facility that is owned, operated and managed by a private entity.
Subscribers of a shared solar facility do not have to be directly connected to the facility to participate in the program. This provides opportunities for utility customers that may rent, occupy buildings with shaded or poor roof conditions or cannot purchase their own solar panels to participate in a solar energy program.
Customers pay for subscriptions that result in credits on their monthly electric bill. Those credits are based on the amount of solar energy a shared solar facility generates. Additionally, customers will pay a minimum bill to the utility to cover the costs of the infrastructure and distribution services. For an average residential customer with 1,000 kWh in monthly usage, the minimum bill would be equal to $55.10.
Low-income customers are exempt from the minimum bill charges.
For Additional Information See: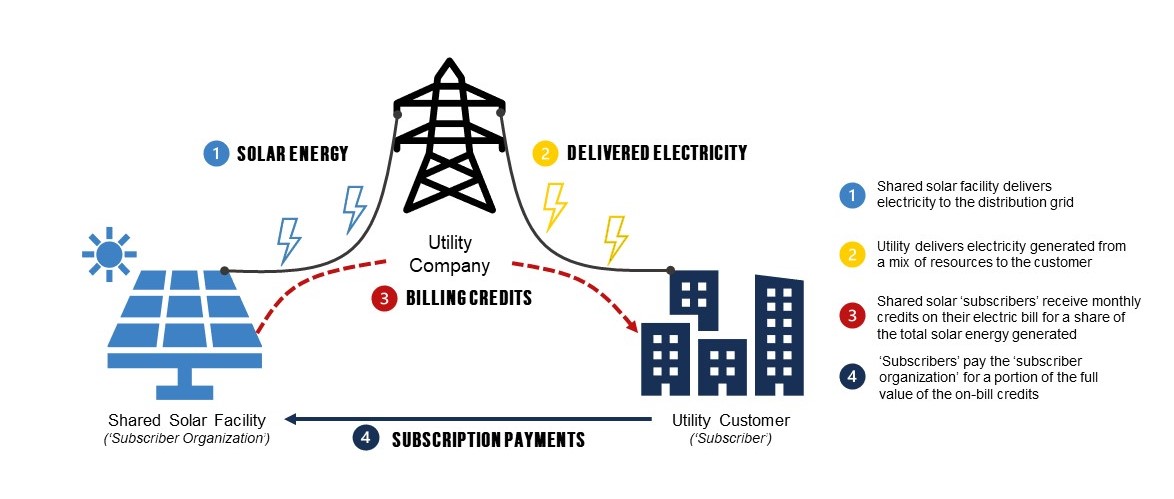 Photo by Aaron Berryhill

In addition, many electric cooperatives in Virginia are offering community solar programs, which are similar to, but structured and regulated different from "shared solar." Finally, Dominion Energy has a separate "Community Solar Pilot" program that will be offered as a separate rider on customers' existing bills. More information on each is linked in the Resources section to the right.

All of these programs aim to increase Virginia customer access to the benefits of solar energy.

For questions or to learn more, please contact us »